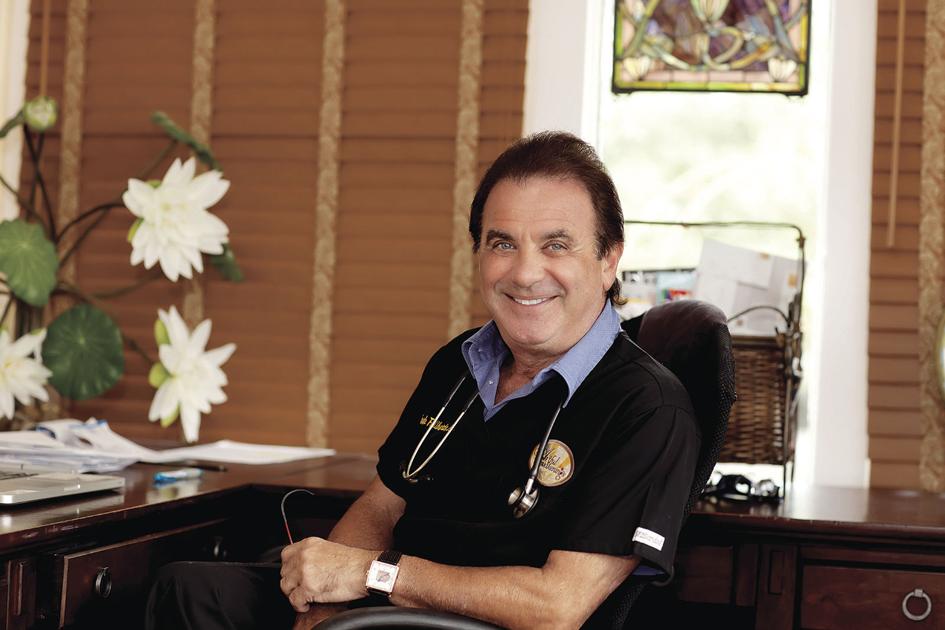 BREVARD COUNTY — We live in a world where we expect most of our health problems to be solved by taking prescribed medicine that is often hard on our bodies. Whether we're battling cancer, Parkinson's disease, post-traumatic stress disorder, or many other illness, we expect a pill to be the magical cure.
Florida has joined other states in making it legal to offer medical marijuana, and according to Dr. Frank Filiberto, of Marijuana of Brevard, medical marijuana is something that is bound to put a stop to the opioid epidemic.
"I don't write opioid [prescriptions], I'd rather give them marijuana," Dr. Filiberto said. "You can't get addicted to it, and in the past 3,000 years no one has ever overdosed on it. It doesn't get much safer.
"The benefits of medical marijuana go beyond what modern medicine can do," he added. Dr. Filiberto himself can only give recommendations, not prescriptions, to anyone who has one of the qualifying conditions on the approved list in Florida.
Those suffering from epilepsy, glaucoma, AIDS, Amyotrophic Lateral Sclerosis, Crohn's disease, multiple sclerosis, PTSD, Chronic Pain and other approved conditions have to go through a consultation to obtain a Florida Medical Marijuana card.
During the consultation, clients must bring their updated medical records and undergo a physical. Instead of monthly doctor's visits to renew a prescription, Dr. Filiberto said he sees clients once every seven months as required by the Florida State Law.
Dr. Filiberto attended Oaksterdam University in California to learn everything he could about marijuana from its beginnings as a seed to the medical treatments that can be benefited by it.
Dr. Filiberto explained that tetrahydrocannabinol (THC) is a psychoactive component that works on your brain from making you feel euphoric to helping ease your pain.
He added that CBD, on the other hand, is the therapeutic component that helps disease entities.
"THC and CBD together does incredible things; they are able to get into what's known as receptor sites in the brain and body (the endocannabinoid system)," Dr. Filberto explained. "We know that CBD1, which is a CBD without THC and is also known as 'Charlotte's Web,' stops seizures in children. CBD2 stops Parkinson's tremors. We do know there's a CBD out there that shrinks lung tumors, but we haven't been able to find out which one because we can't investigate it.
"The only evidence we've got that this stuff works is anecdotal evidence," Dr. Filiberto continued. "You can't investigate it because the federal government won't give dollars out to universities for research. The only scientific research we do have has come Israel."
Medical marijuana can be taken a variety of ways: oral administration, sublingual administration (under the tongue) or capsules, vaporizing administration, topical administration and now smokable flower.
An initial certification visit can cost $250 and a follow-up re-evaluation appointment can cost $150. Veterans are eligible to receive a 20% discount, while seniors aged 65 and older can receive a 10% discount.
Dr. Filiberto offers additional services such as head, neck and facial plastic surgery as well as ENT services.
Marijuana of Brevard is located at 400 E. Strawbridge Ave., Melbourne. Its hours are from 9 a.m. to 5 p.m., Monday through Friday.
For more information, call (321) 676-3101 or visit www.marijuanaofbrevard.com.
Source: http://www.hometownnewsbrevard.com/news/medical-marijuana-to-treat-chronic-everyday-pains/article_641f4b44-6600-11e9-8d55-5f9c0b0bba18.html